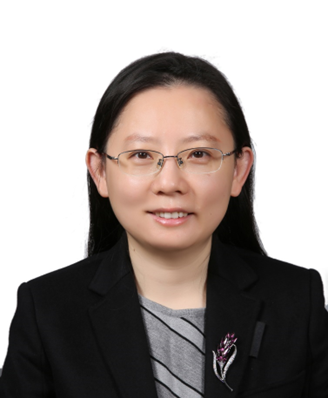 Prof. Yu Hong


Beijing Forestry University, China
Hong Yu, Professor, obtained her bachelor degree from Xi'an Jiaotong University in 2003, and doctorate from Tsinghua University in 2008. She was a visiting scholar with the CSC fund to conduct academic research at the University of Illinois at Urbana-Champaign (2015-2016). Her main research directions include microalgae-based wastewater treatment into resources and carbon emission reduction, environmental functional materials, environmental risk substance toxicity assessment. She has presided over several national-level and provincial S&T projects, including the National Natural Science Foundation of China and the Beijing Science and Technology Star Program. So far, more than 80 academic papers have been published, including 52 SCI papers, and obtained 14 national invention patents. She successively undertakes the Youth Working Committee of Algae Branch of the China Algae Industry Association, the Water Treatment and Reuse Committee of the Chinese Society of Environmental Sciences, a member of the Youth Working Committee of the Chinese Chemical Society, and some academic journals' reviewers, etc. She has won the Beijing Science and Technology Nova Star, the China Environmental Science Society Youth S&T Award, the Water Treatment and Reuse Annual National Excellent Journal Paper Award, the leader 5000 The top paper awards of China's fine S&T journals, outstanding doctoral thesis of Tsinghua University, etc.
Prof. Sweety Verma


Inha University, South Korea
I am Sweety Verma from India. I did my Ph.D. degree in chemistry from Deenbandhu Chottu Ram University of Science & Technology, India in January 2020. Topic of my thesis is-Modeling of thermodynamics properties of Oxygenated fuel additives with Hydrocarbon. During this work, I have study excess thermodynamics properties of binary & ternary mixtures & predicted these properties by using various models & theories. During that period, I have published 17 research papers in SCI & SCOPUS journals & Impact factor of these papers near 62.
I did a job as a Visiting Professor in Deenbandhu Chottu Ram University of Science & Technology, India & taught U.G & P.G students.
In Oct.2021, I am working as a Research Professor in Department of Nanoscience & Engineering, Inha University, South Korea. During this period, I have published 1 SCI paper & 2 SCI paper is communicated.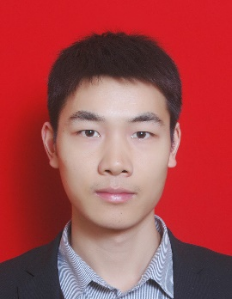 Prof. Lijian Leng


Central South University, China
Prof. Lijian Leng is a researcher from Central South University who has been engaged in research areas related to biomass/biowaste thermal conversion & valorization since 2010. His interests focus on: i) production of bio-oil/chemical precursors and biochar/material precursors from biomass/biowastes by thermochemical methods such as liquefaction or pyrolysis, and their upgrading; ii) engineering bio-oil/chemical precursors and biochar/material precursors with the aid of catalysis and machine learning; iii) the mechanistic study on biomass/organic wastes thermal conversion by density functional theory and molecular dynamic. He has published more than 100 academic papers in journals such as Chemical Engineering Journal, Energy Conversion and Management, Energy, and Fuel, which have been cited by about 10000 times in Google Scholar, and his Hindex is 52. In addition, Prof. Leng has also won honors such as "Highly Cited Researchers" by Clarivate consecutively in 2021, 2022, and also the "World's Top 2% Scientists" in 2020, 2021, 2022 by Stanford University. For more information please use the following links:
Google Scholar: https://scholar.google.com/citations?hl=en&user=dGcVcqwAAAAJ
Researchgate: https://www.researchgate.net/profile/Lijian_Leng2?addNewPub=1
Publons: https://publons.com/researcher/2630125/lijian-leng/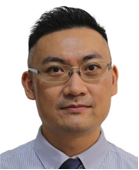 Assoc. Prof. Kwun Nam HUI


University of Macau, China
Dr. Kwun Nam HUI, is an Associate professor at the Institute of Applied Physics and Materials Engineering, University of Macau. He obtained Ph.D. degrees in Electrical and Electronic Engineering from the University of Hong Kong in 2009. He has been working as Assistant professor (2009-2013) and Associate professor (2013-2015) in School of Materials Science and Engineering at Pusan National University. As Principle Investigator, he has managed 36 research projects including 4 projects from National Research Foundation of Korea with a total research grant of USD 2 million. His research has led to 1 US patent, 7 granted CN patents, 17 CN patent-pending, 10 granted KR patents, and 250 SCI journal papers. Dr. KN Hui has h-index (Google): 57; Citations: 9924. His current research interests include Li/Na/K/Al-ion batteries, hybrid Na-air battery, fuel cell, as well as metal/heteroatom-doped carbon electrocatalysis for oxygen reduction reaction, oxygen evolution reaction, and hydrogen evolution reaction.
Speech title "Dense Platinum/Nickel Oxide Heterointerfaces with Abundant Oxygen Vacancies Enable Ampere-Level Current Density Ultrastable Hydrogen Evolution in Alkaline"
Abstract-Platinum (Pt) remains the benchmark electrocatalyst for alkaline hydrogen evolution reaction (HER), but its industry-scale hydrogen production is severely hampered by the lack of well-designed durable Pt-based materials that can operate at ampere-level current densities. Herein, basing on the original oxide layer and parallel convex structure on the surface of foam nickel (NF), we develop a 3D quasi-parallel architecture consisting of dense Pt nanoparticles (NPs) immobilized oxygen vacancy-rich NiOx heterojunctions (Pt/NiOx-OV) as an alkaline HER catalyst. A combined experimental and theoretical studies manifest that anchoring Pt NPs on NiOx-OV leads to electron-rich Pt species with altered density of states (DOS) distribution, which can efficiently optimize the d-band center and the adsorption of reaction intermediates as well as enhance the water dissociation ability. The as-prepared catalyst exhibits extraordinary HER performance with a low overpotential of 19.4 mV at 10 mA cm−2, a mass activity 16.3-fold higher than that of 20% Pt/C, and a long durability of more than 100 h at 1000 mA cm−2. Furthermore, the assembled alkaline electrolyzer combined with NiFe-LDH requires an extremely low voltage of 1.776 V to attain 1000 mA cm−2, and can operate stably for more than 400 h, which was rarely achieved.